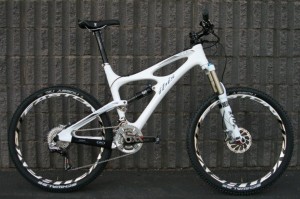 Buying a mountain bike may be an ardent task if you are not familiar with what to look for. You need to consider a number of things while choosing the best bike for you. From the brand to the cost to the features, everything is important. Here are some useful guidelines to follow while selecting right mountain bike.
First thing you need to decide is your budget. There are different types of bikes by various manufacturers. Most of these are similar but may vary slightly in their features. If you have a fixed budget, get one that satisfies your requirements considering your budget also. Mass-produced ones can be bought for about $300. For high-end models, you may have to shell out a few thousands.
Durability and stability are the crucial things. When you buy cheap bikes, they may not be very strongly built. They may not offer you the stability and strength you are looking for. Since you will be riding on unstable roads, you need to have strong and stable bikes. It may not be comfortable too.
The most important factor to check is the comfort. You have to be comfortable while riding the bike. Look for one with a comfortable seat. If you are not able to sit comfortably then your ride will not be fine. If you buy cheap bikes, they may not have the basic features like suspension. This can make your ride very uncomfortable and difficult. Buy the best type of bike your money can afford.
Consider the frame of the bike. Most of the bikes have frames made of steel or aluminum. Bikes with aluminum frames come with inexpensive price. If you are a beginner, traditional diamond frames are the best. However, they do not allow full suspension. Bikes that come with rear suspension have modified frame, without the vertical tube under the seat. Rear suspension is necessary to make your ride comfortable and ready for all kinds of hard terrain.
Choose a bike that is fit for you. As a general rule, the mountain bikes have to be smaller than your regular road model. If you are familiar with the size of your road bike, choose a mountain bike that is smaller by two inches.
The length is also very important. Consider how you wish to ride by sitting up right or in a low position. If you choose low handle bars, they provide maximum speed. They may not be comfortable if you have back problems or are short.
If you are not sure about the position, try various bikes and see which is comfortable. Try various brands also and consider the above mentioned factors. They will be useful for choosing the best mountain bike. If you are a beginner, look for efficiency and not costly components. If you want to go uphill, downhill and flat trails, choose cross-country bikes. They are made of lightweight components and have the front suspension system only. If you are interested only in downhill rides, look for those with dual suspension systems.
---
About the author: Alia Haley is a blogger who is also a technology freak. She loves blogging on automobiles and tech innovations. She also happens to be a nature lover and hence, is a big fan of the cars based on the concept of green design.
Selecting the Right Mountain Bike

,